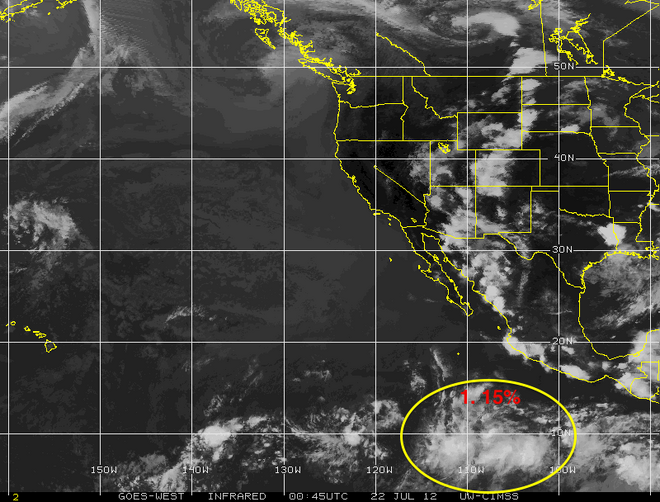 EAST PACIFIC TROPICAL CYCLONE OUTLOOK
KIEWII-COBRASTRIKE GAAC DUNDEE UK
1800 UTC TUE 10 JULY 2012

...THE KIEWII-COBRASTRIKE GACC IS ISSUING ADVISORIES ON RECENTLY
DOWNGRADED TROPICAL STORM DANIEL AND ALSO WEAKENING MAJOR HURRICANE
EMILIA...

...AN AREA OF THUNDERSTORMS SEVERAL HUNDRED MILES SOUTH OF ACAPULCO
MEXICO CONTINUE TO ORGANIZE. THERE IS A MEDIUM CHANCE...50 PERCENT...
OF THIS BECOMING A TROPICAL CYCLONE WITHIN THE NEXT 48 HOURS...

...ELSEWHERE...NO TROPICAL CYCLONES ARE EXPECTED TO DEVELOP IN THE 
NEXT 48 HOURS...

FORECASTER KIEWII

Ad blocker interference detected!
Wikia is a free-to-use site that makes money from advertising. We have a modified experience for viewers using ad blockers

Wikia is not accessible if you've made further modifications. Remove the custom ad blocker rule(s) and the page will load as expected.