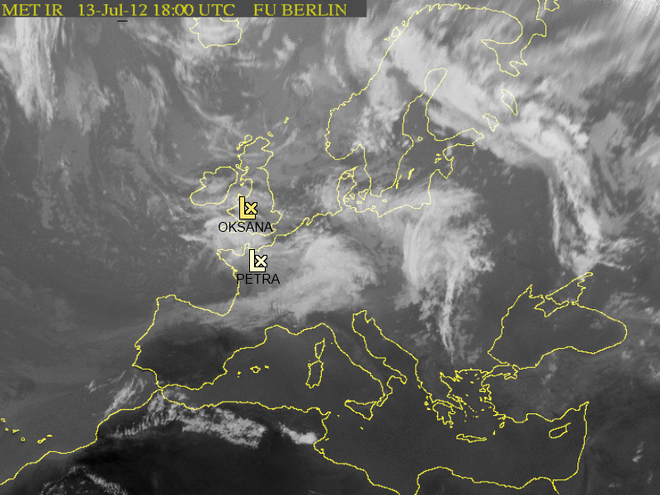 WINDSTORM OUTLOOK
KIEWII-COBRASTRIKE GACC DUNDEE UK
2100 UTC TUE 07 AUG 2012

...THE KIEWII-COBRASTRIKE GACC IS ISSUING ADVISORIES ON WINDSTORM HANNAH...
LOCATED OVER WESTERN RUSSIA...

...THE CUT-OFF LOW NEAR 45 NORTH 28 WEST HAS STRENGTHENED LITTLE SINCE THE
LAST OUTLOOK. CONDITIONS...AS MENTIONED BEFORE...ARE NOT FAVORABLE FOR
FURTHER DEVELOPMENT. THE LOW HAS A LOW CHANCE...10 PERCENT...OF BECOMING A
EUROPEAN WINDSTORM WITHIN THE NEXT 48 HOURS...

...NO OTHER EUROPEAN WINDSTORM IS EXPECTED TO DEVELOP WITHIN THE NEXT 48 
HOURS...
Ad blocker interference detected!
Wikia is a free-to-use site that makes money from advertising. We have a modified experience for viewers using ad blockers

Wikia is not accessible if you've made further modifications. Remove the custom ad blocker rule(s) and the page will load as expected.